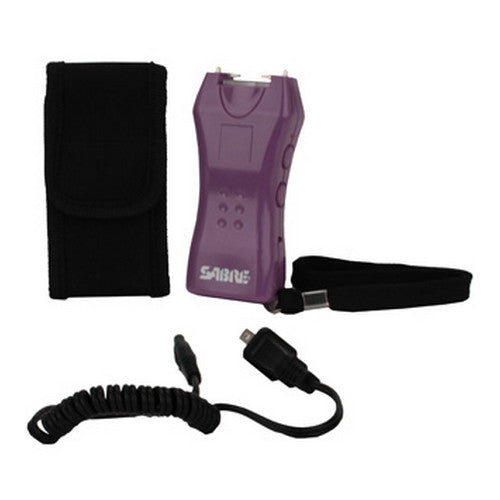 SABRE 600000 volt black rechargeable stun gun with LED. Wrist strap and holster included. On/Off safety switch LED and Stun Button.

Features:

- Dimensions: 3.75" X 1.75" X 1"
- 45% smaller than traditional stun guns.
- Purple

Note:

This stun gun can't be shipped to anywhere in DC HI MA NY RI MI. It also can't be shipped to the following counties or cities: Newark Wilmington and New County DE; Annapolis Baltimore (City and County) and Howard County MD; Tacoma City WA; Denison and Crawford County IA; Chicago IL and Philadelphia PA.