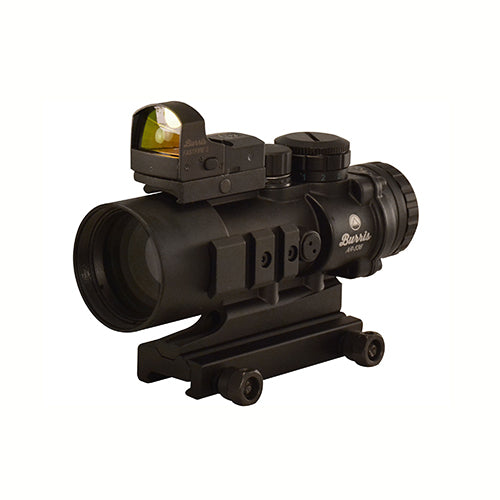 The AR-536 prism sight from Burris is bigger and badder and sets a new standard for prism sights. The 5x magnification makes it easier to find targets out to 600 yards and with a large 36mm objective you get crisper and brighter images. The Burris Ballistic CQ reticle is the ideal reticle for both close quarters engagement and extended range shooting and offers red green and black illumination with 5 brightness settings.

Paired with this rugged Prism Sight is Burris' popular FastFire III Reflex Red Dot Sight. The Burris FastFire III Reflex Red Dot Sight dramatically increases your shooting speed and accuracy. It simplifies the act of aiming eliminating the need to focus on and align the front sight rear sight and target. The sight is also extremely tough being made of steel and it is completely waterproof.

Specifications Burris AR-536 5x 36mm Prism Sight

- Finish: Matte Black
- Length: 5.8"
- Weight: 18.75 oz.
- Style: Tube
- Tube Size: 36mm
- Magnification: 5
- Adjustment Click Value: 1/3 MOA
- Reticle: Ballistic CQ
- Battery Type: CR2032
- Batteries Included: Yes
- Reticle Color: Red/Green/Black
- Housing Material: Aluminum

Specifications FastFire III:

- Style: Reflex
- Magnification: 1x
- Adjustment Click Value: 1 MOA
- Reticle: 3 MOA Dot
- Reticle color: Red
- Housing material: Stainless steel
- Battery Type: CR1632 (included)
- Length: 1.9"
- Weight: 1.5 oz.