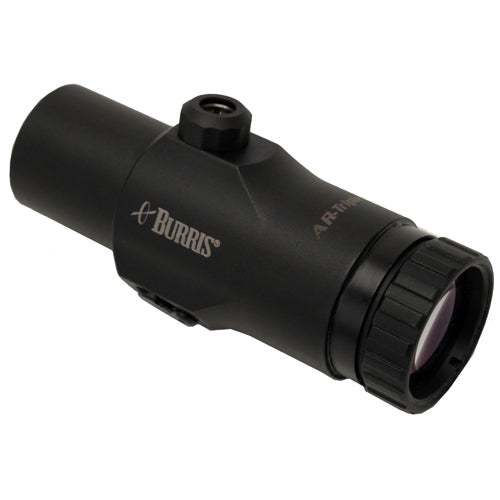 When you want to be able to transition to mid-distance and back again without swapping weapons or optics the AR-Tripler is your solution. Mounted in the AR-QD pivot ring it rides in tandem behind your CQB optic but pivots off with the push of a button. The windage and elevation adjustments allow you to fully utilize the complete reticle image of partner optics. Its warranted forever.

Specifications:

- Finish: Matte Black
- Field of View: 44 feet at 100 yards
- Eye Relief: 2.5 Inches
- Optical Centerine Hight: 1.5 Inches
- Length: 4 Inches
- Weight: 6.25 oz.