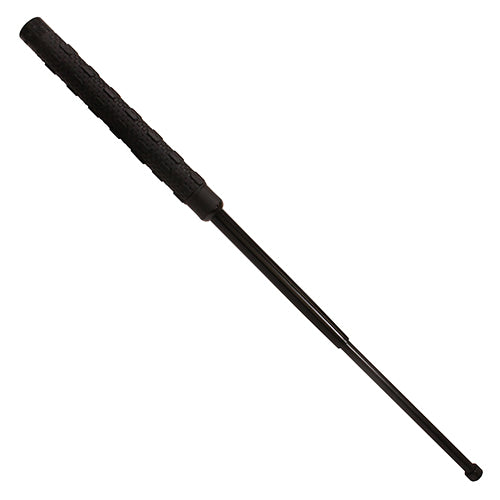 The extendable baton is commonly used by law enforcement as a less-lethal self defense option to bring control to a dangerous situation. Protect yourself with the easy-to-carry Smith & Wesson 21" Collapsible Baton. This baton features hard-anodized 4130 seamless aluminum steel (HRC 46-47) a telescoping friction-lock construction and textured rubber handle for secure grip in any type of condition. Each baton includes a sheath with belt loop for convenient carry.

Specifications:

- Heat-Treated 4130 Seamless Alloy Steel Tubing
- Rockwell Hardness Rating of HRC 46-47
- Tensile Strength: 6638.78 lbf
- Bending Strength: 4055.84 lbf
- Grip: Textured And Raised Rubber
- Blade Length: 12.8"
- Handle Length: 8.2"
- Overall Length: 21.0"
- Weight: 1.06 lb.