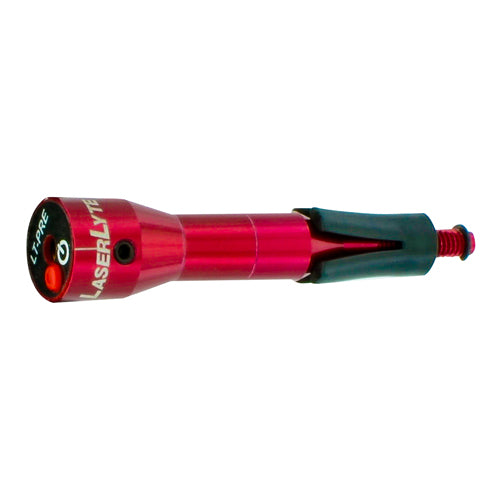 LaserLyte innovators in firearms laser technologies are introducing the next generation of their widely popular LT-series of pistol laser trainers. The LT-Premium (LT-PRE) combines the proven training features of the LT-PRO with a ON/OFF switch to conserve battery life and a tool-less barrel diameter adjustment to easily fit nearly any handgun.

Best of all LaserLyte's LT-PRE is the first laser trainer to fit "snubbie" revolvers like Smith & Wesson J-Frame and Taurus M85 pistols. A minimum barrel length of 1.875-inch is required and allows shooters to train with one of the most commonly carried handguns in existence. The LT-PRE also fits nearly any revolver or semi-auto chambered in all of the most popular calibers: .380 ACP 9mm .38 Sp. .357 Mag. .357 SIG .40 S&W 10mm .45 LC .45 ACP or .50 AE.

Mounting inside the muzzle-end of a barrel the LT-PRE has a sound activated switch that illuminates a laser for 100 milliseconds showing bullet impact with a laser dot every time your hammer or striker fires. This allows users to train at home with their favorite handguns while saving money on expensive or hard-to-find ammunition.

Paired with LaserLyte Laser Training Targets the LT-PRE is the most effective system for shooters to become proficient with nearly any pistol caliber from .380 ACP up to .50 AE.

Specifications:

- Minimum 1.875" barrel length required (Fits Snubnose Revolvers)
- Fits Calibers: 380 ACP 9mm 38 Sp 357 Mag 40 S&W 10mm 45 ACP 50 AE
- Minimum Diameter: 0.325"
- Maximum Diameter: 0.543"
- Activation: ON/OFF Switch; Sound of Striker or hammer
- Windage/Elevation adjustment
- Run Time: 3000 Shots
- Batteries: 3 x 377
- Power Output: 650NM 5MW Class IIIA
- Weight: 0.25 oz.
- Length: 2.3"